Cake toppers aren't the traditional bride and groom any more.
Whenever I see Owls I think of "who": Who loves you baby!  Who melts my heart?
But the Love birds are just classic: tweet me with kindness or tweet me to the life of my dreams.
SO who can't resist these lovely cake toppers?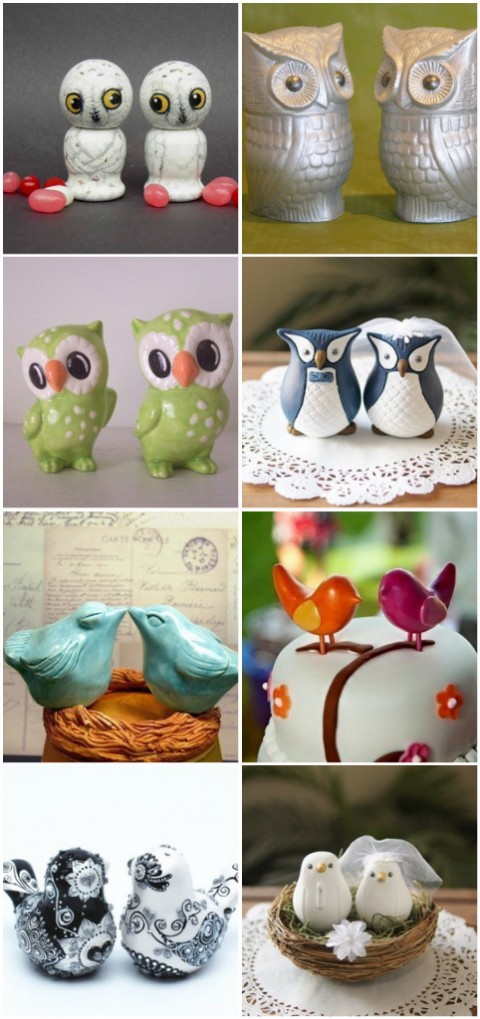 Owl Toppers:
Savage Artworks
Sugar Rush Cakes
Fruity Fly Pie
Red Light Studio
Bird Toppers:
Dances With Clay
Blue Butterfly Design
Goody Devi
Red Light Studio