I bought this settee a couple of months ago at a flea market event.  It looked like this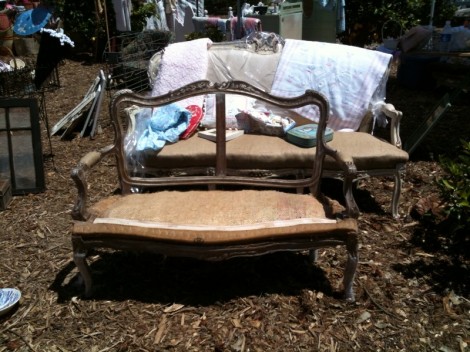 My vision was to use it outside.  I sent it home with the person I bought it from at the flea market to have her upholster it for me.  I was originally thinking of doing it in a burlap, or a white twill with some french writing on it.  Then I came across  two fabrics at Home Fabrics for $4.99 a yard and knew they were perfect for the settee.  I sent off the fabric to the seller and I am in love with how it turned out!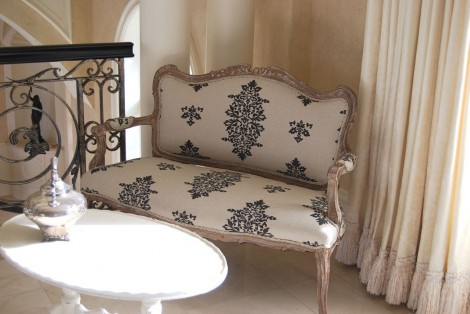 As you can see these pictures are not taken of the settee sitting outside.  Once I showed my husband the settee, he absolutely said no to putting it outside, that it was too beautiful to have the outside elements ruin it.  I knew he was right, but darn it, now where was I going to put it?  I moved this puppy around so many different spots in my house.  I have really, really tall ceilings in my house and small scale furniture like this ends up looking like doll furniture in the rooms.  But I think I found it a home.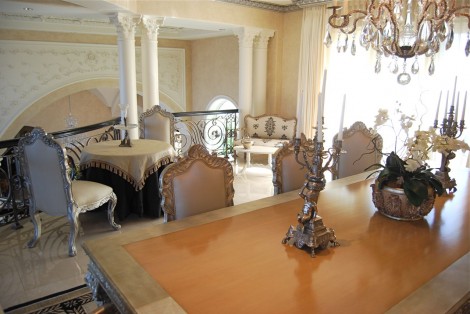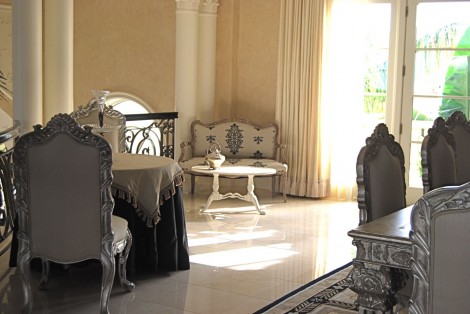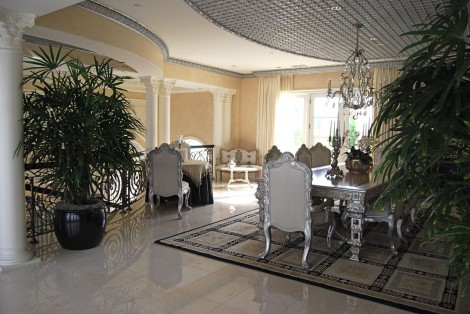 I never thought this dining room really needed any more furniture in it, but once I moved that round table out of the corner and put the settee there it just worked!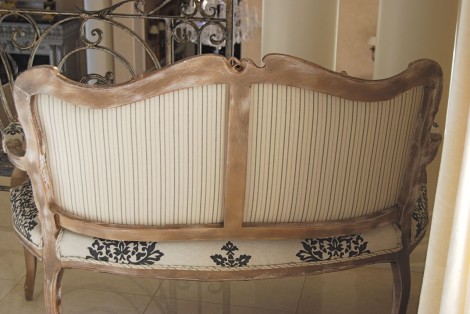 The bummer part is that no one gets to see the cool backside of the couch with the coordinating black ticking fabric, oh well.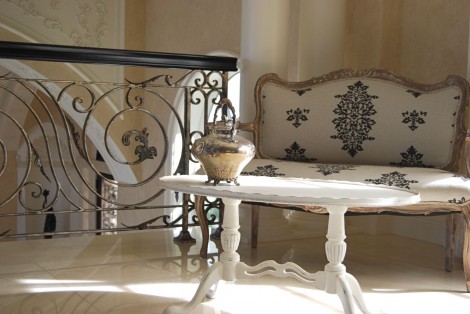 I shopped my house and found this tea table to put in front of the settee.  Now that I know it looks good there,  I have decided to paint the table black and add some silver leaf to it.  I want to find a really cool vintage tea set to put on the table and have a friend over for high tea.
Linking up to
Tatertots and Jello Weekend Wrap Up Party